Alliant CRM
An integrated CRM module to anticipate, track and resolve customer service issues!
Create, track, edit and close service tickets manually to create a complete service history - by customer. Or, automatically have the system create, assign and notify users about events that occur in the system, such as a reminding you that a customer's service agreement is expiring soon or their credit card is about to expire.
Alliant CRM - a proactive approach to CRM!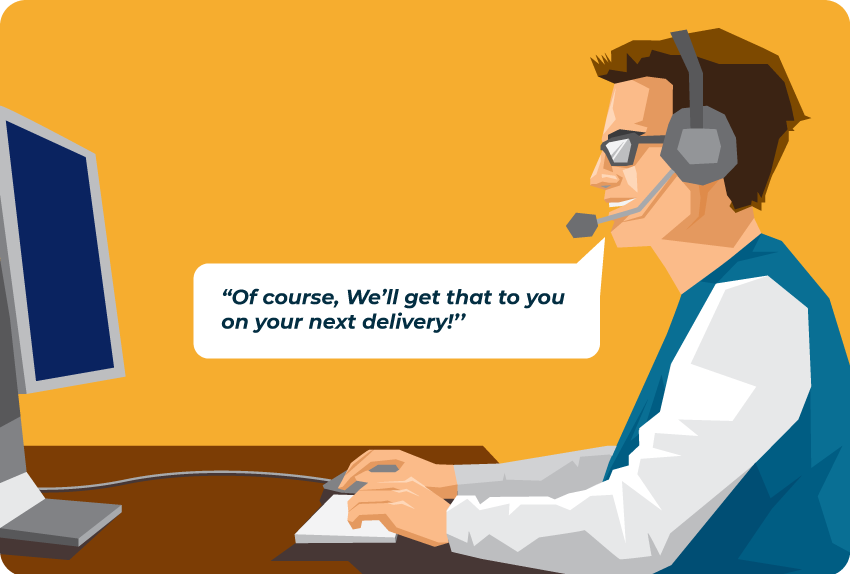 A Full-Featured Customer Service Module
Create, edit and view service tickets for your customers right in the system you are already using every day!
Create new service tickets quickly
Select from existing customer contacts or create new contacts on the fly
View recent service tickets directly from the customer screen
Personalized dashboards for each user or role in the company
Use service ticket templates to create tickets for common or recurring service issues with a single click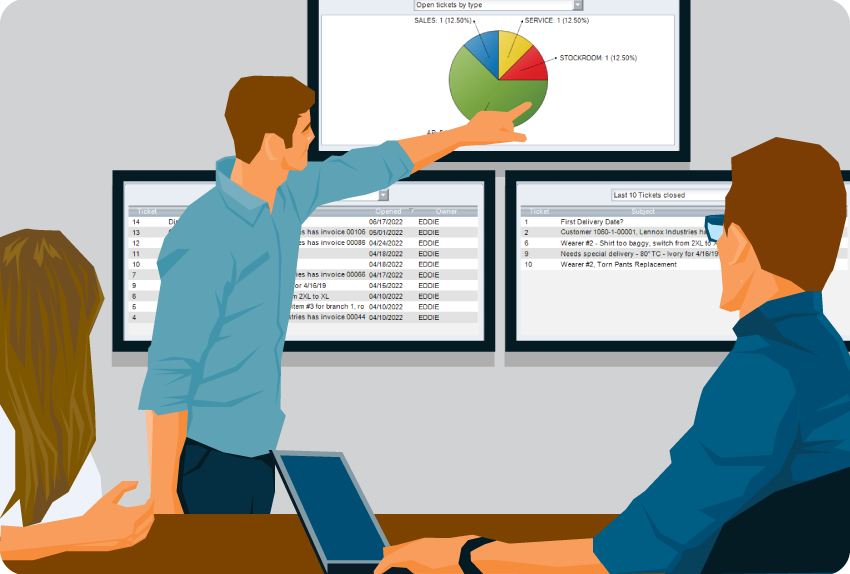 Automated Email Notifications and Escalation
Update key staff automatically as tickets are created, edited and/or closed
Notify individual users based on the customer, route or type of service issue
Notify one or multiple users
Use standard email templates or create your own
Set up escalation rules to remind users, or reassign the ticket, if not resolved in a certain time frame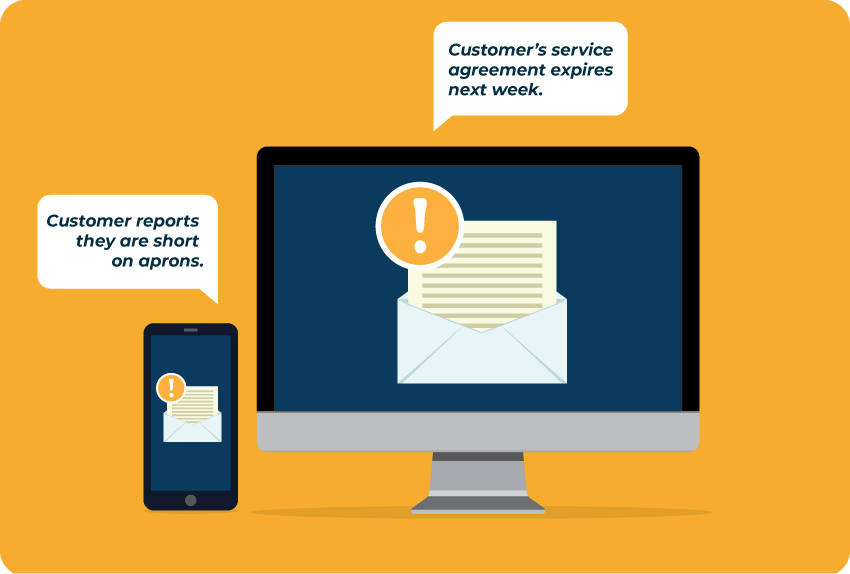 System Events - A Proactive Approach to CRM!
Customer service issues are a part of doing business. Alliant CRM can help you get in front of problems quicker to keep small problems from becoming big ones.
Let the system create, prioritize, assign and notify users when certain 'events' occur in the system
Examples include:

A customer just stopped service on an item
A customer's contract renewal date is coming in 90 days
A customer is going to get billed for damage on their upcoming invoice
A stockroom order is going to be late for the customer
The customer just went from current to carrying an over-30 balance
...and many more!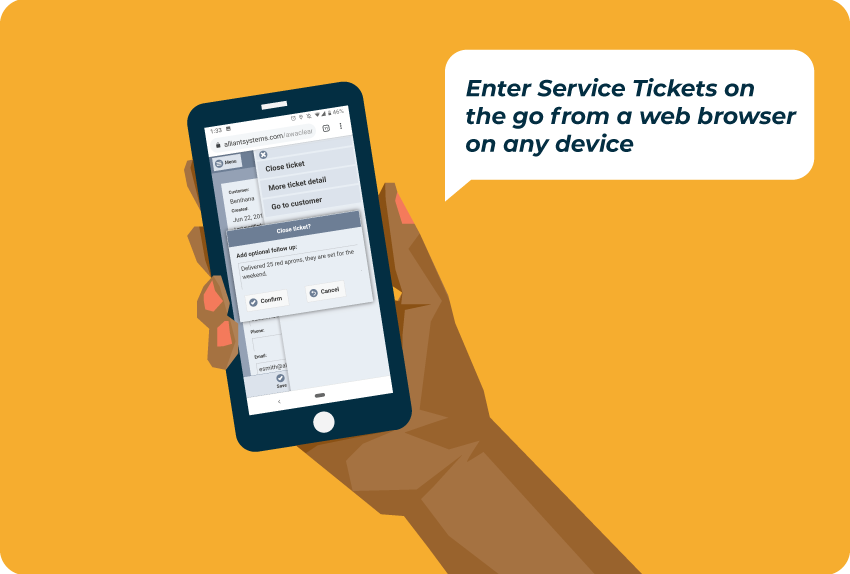 Use Alliant CRM Anywhere
Alliant CRM includes a web-based version that can be used anywhere on any device with internet access!