Alliant Mobile For AndroidTM
Arm your route service representatives (RSR's) with the tools to succeed on the route!
Alliant Mobile will simplify the daily activities of route service and route settlement personnel, and provide a complete audit trail of the RSR's activities. Let them do the job you hired them to do - professionally service your customers rather than spending time making manual adjustments, calculations and filling out unnecessary paperwork!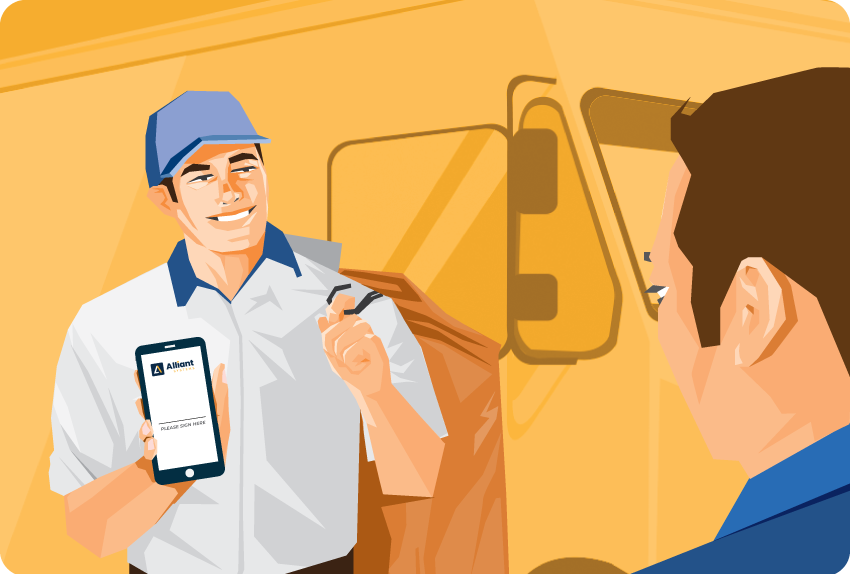 Route Savings
Turn your RSR into a superstar on the route
Eliminate costly forms
Stop manually adjusting invoices
Automatically enforce business rules on the route
Customer signature capture
Signed invoices emailed instantly
Clean and accurate invoicing
Record service issues and perform basic maintenance functions
Present a professional image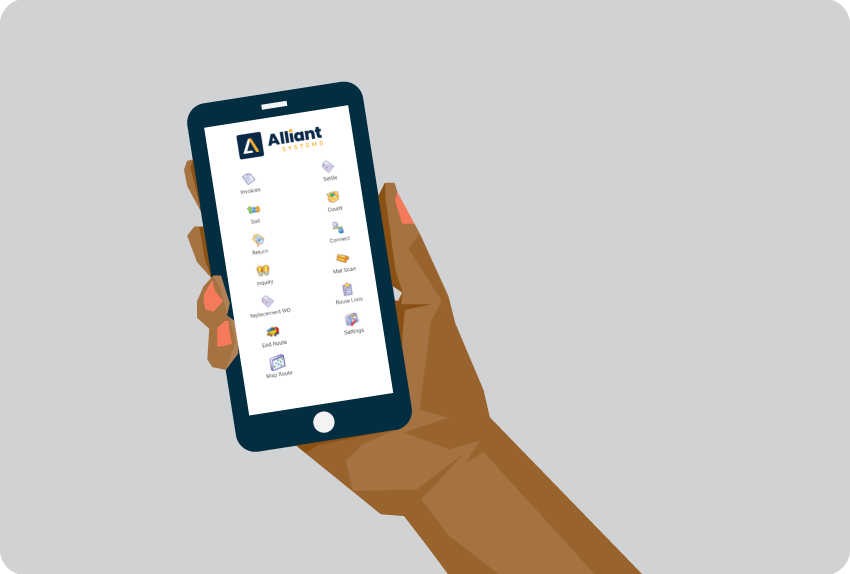 Route Settlement Savings
Save time by managing exceptions - not paper
Routes settle automatically upon check-in
Eliminate the traditional, paper-driven, check-in processes
Audit only the adjustments, manage by exception
Simplified cash turn-in
Review new service issues and customer maintenance requests
Once approved, changes automatically update in route accounting, eliminating keying errors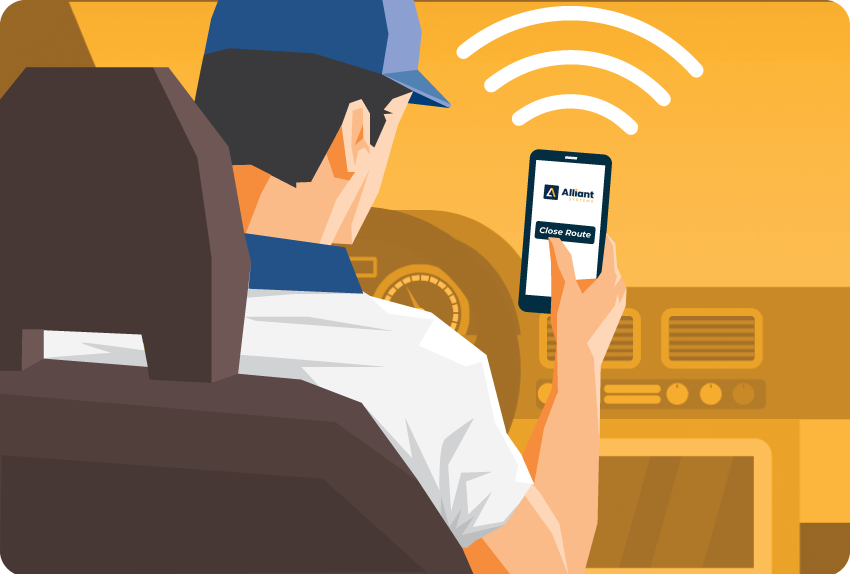 Front Office Savings
Free up office staff from manual printing, adjusting and filing
Eliminate post-delivery adjustments
Eliminate filing and invoice retrieval
Automatically merge signed invoice copies with emailed statements
Quickly locate and email invoices on demand
Online portal for customers to view, and pay invoices, on demand
Easier on-boarding and training for office personnel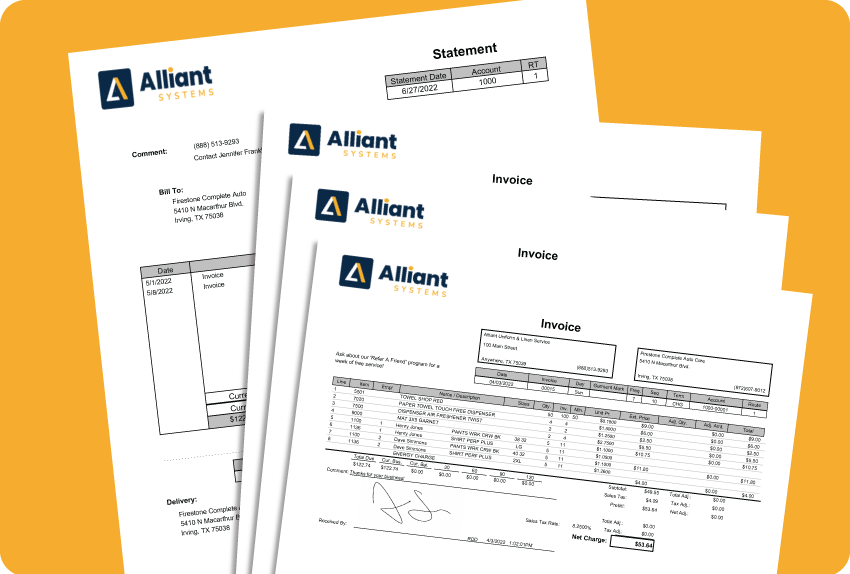 Improved Customer Experience
Make it easier for customers to do business with you
Simplify the delivery processes
Provide clean and accurate invoices every time
Improve customer confidence
Enhance your business image