Enterprise Level Support Within Your Reach
Award-Winning Service
Build for Textile Rental Operators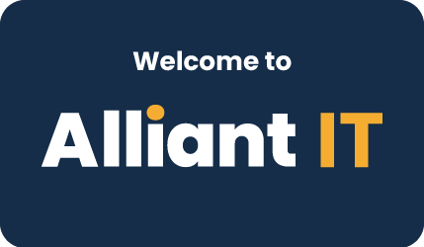 Alliant IT Delivers A Proactive, Fast And Reliable IT Department To Difference-Making Companies.
At our core, we believe that small & medium sized businesses are the fuel of our economy. It is essential for these businesses to thrive. Our technology knowledge and experience can make the difference.
We help businesses succeed by:
Taking The Stress Out Of IT
Leveraging The Right Tech
How We Help
IT is at the heart of any business operations.
Our services are built with that in mind.

Proactive
The right foundation of IT begins with planning, maintenance, and continually aligning to the standards for operational efficiency.

Protection
Building layers of security around all aspects like the network to employees is the best way to protect your company from the latest cyber threats.

Monitor
Monitoring the health of systems allows action to be taken before there is a problem. Surprise incidents turn into conveniently planned occurences.

Managed
Managing all aspects of technology takes time. From adding new users, creating emails to managing vendors. We give you this time back for profit creation.

Support
Technology is not 100% predictable. Our help desk is readily available for when things go wrong or when you have a question. We are here to support you.
Our Approach
At Alliant IT we take a unique and holistic approach to your IT.
With this methodology we bring you a TRUE IT Department feel: enterprise level support within your reach!
Strategize
IT Planning and strategizing creates a solid foundation for your technology which we leverage for your companies goals.
Align/Secure
Security and standarization are a journey not a destination. Making sure the right locks are put and kept in place is key.
Manage/Maintain
Managing and Maintaining IT ensures business can run efficiently day to day, without taking time from your key employees.
Document
Records, processes and data makes managing, supporting you and maintaining systems easier, faster and more convenient.
Support
Fast acting when the need arises to keep your business moving. Our IT warriors solve problems so you can focus on profits.
Education
Above and beyond all the tools, standards, and security protocols is the human side of cybersecurity. The awesome IT Way includes cybersecurity training for your staff.

Team Oriented
Records, processes and data makes managing, supporting you and maintaining systems easier, faster and more convenient.

Customer Experience Driven
We are technology and customer experience driven. Being embedded within your organization means your experience comes first.

Highly Experienced
Our world class engineers and staff bring a combined 200+ years of experience. There is no denying the depth of knowledge this brings.

Business Minded
Entrepreneurship is in our DNA, so we focus on what matters to your business and how we can make an impact through IT.
What customers are saying about us
"Alliant takes the worry of IT off of our team and always makes sure that we are covered. It is great to have them as a partner in our business and I couldn't ask for better people!"
"With our limited IT resources, using Alliant Professional Services and Alliant Proactive has been critical to our business growth, allowing us to do a lot more with a lot less."