Delivery Management
Turn your RSR into a superstar on the route
Eliminate costly forms
Stop manually adjusting invoices
Automatically enforce business rules on the route
Customer signature capture
Signed invoices emailed instantly
Clean and accurate invoicing
Record service issues and perform basic maintenance functions
Present a professional image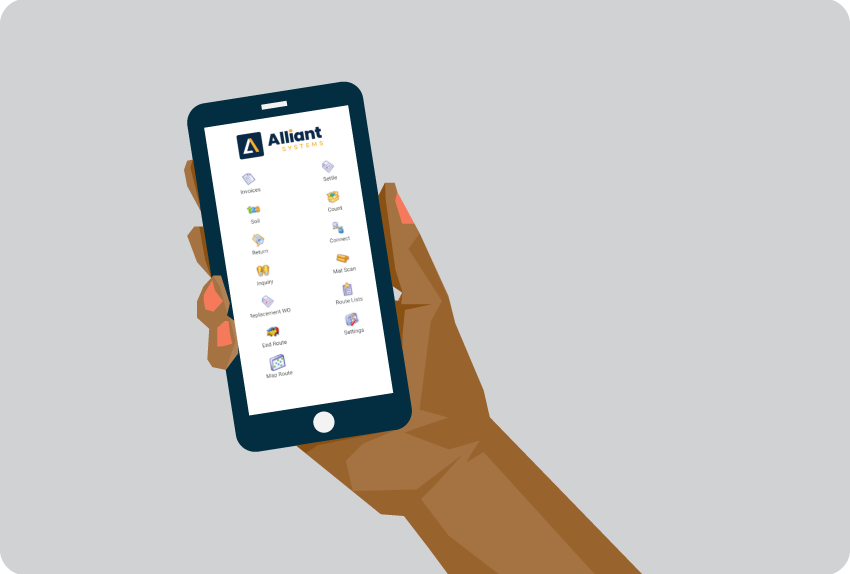 Alliant Mobile For AndroidTM
Arm your route service representatives (RSR's) with the tools to succeed on the route!
Alliant Mobile will simplify the daily activities of route service and route settlement personnel, and provide a complete audit trail of the RSR's activities. Let them do the job you hired them to do - professionally service your customers rather than spending time making manual adjustments, calculations and filling out unnecessary paperwork!
Real-time Data
Electronic Signature
Electronic Invoicing
Real-time Sync Options
Alliant ROI Calculator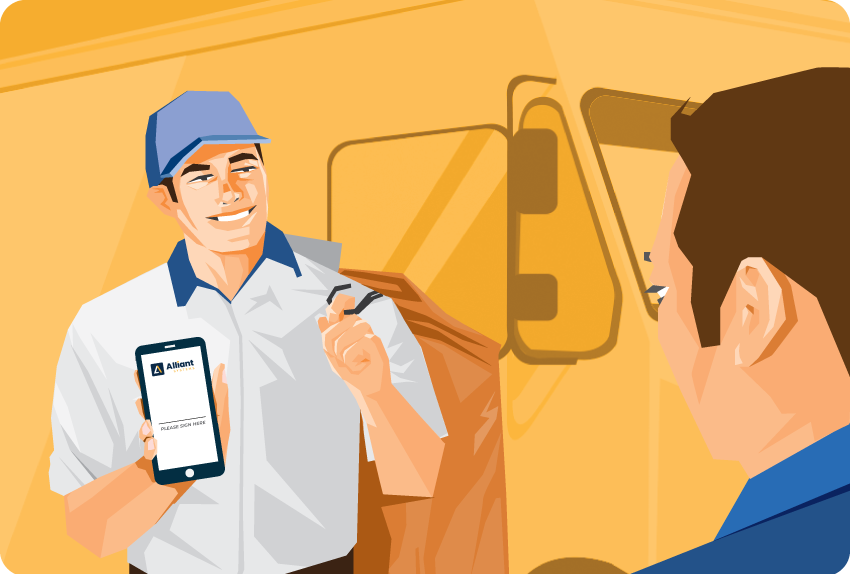 Service Module
An integrated Service Module to anticipate, track and resolve customer service issues!
Create, track, edit and close service tickets manually to create a complete service history - by customer. Or, automatically have the system create, assign and notify users about events that occur in the system, such as a reminding you that a customer's service agreement is expiring soon or their credit card is about to expire.
Alliant Service Module - a proactive approach to customer service!
Auto-ticket Creation
Service Web Portal
Email Integration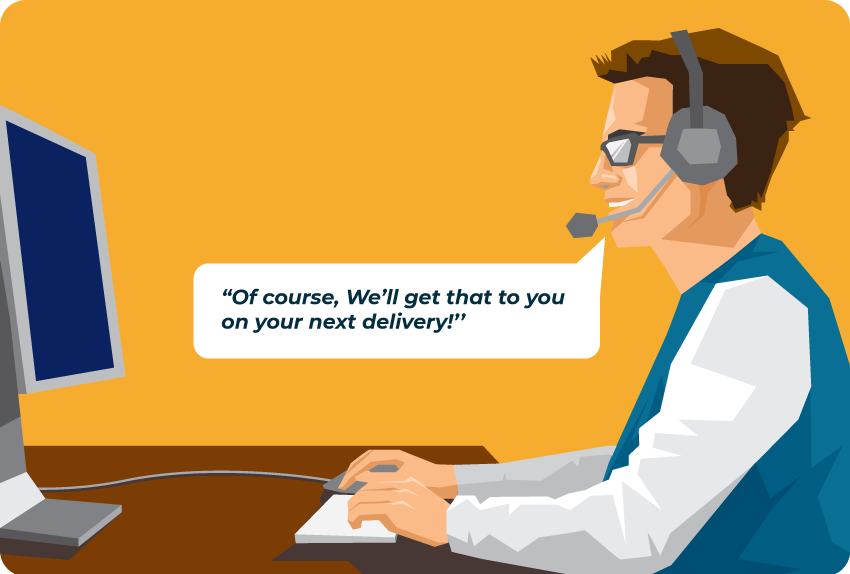 Alliant Online (Customer Portal)
Empower customers with a Customer Portal
Manage requests online for:

New Wearers

Quit Wearers

Size Change Requests

Account Information

Invoices

Statements

Payment Activity

Garment activity by wearer or location

Summary of items delivered and serviced

Make Payments Online

Credit Card

ACH (Available Jan. 2024)